Live TT Scoreboard V2 Powers Youth Pan Am Live Stream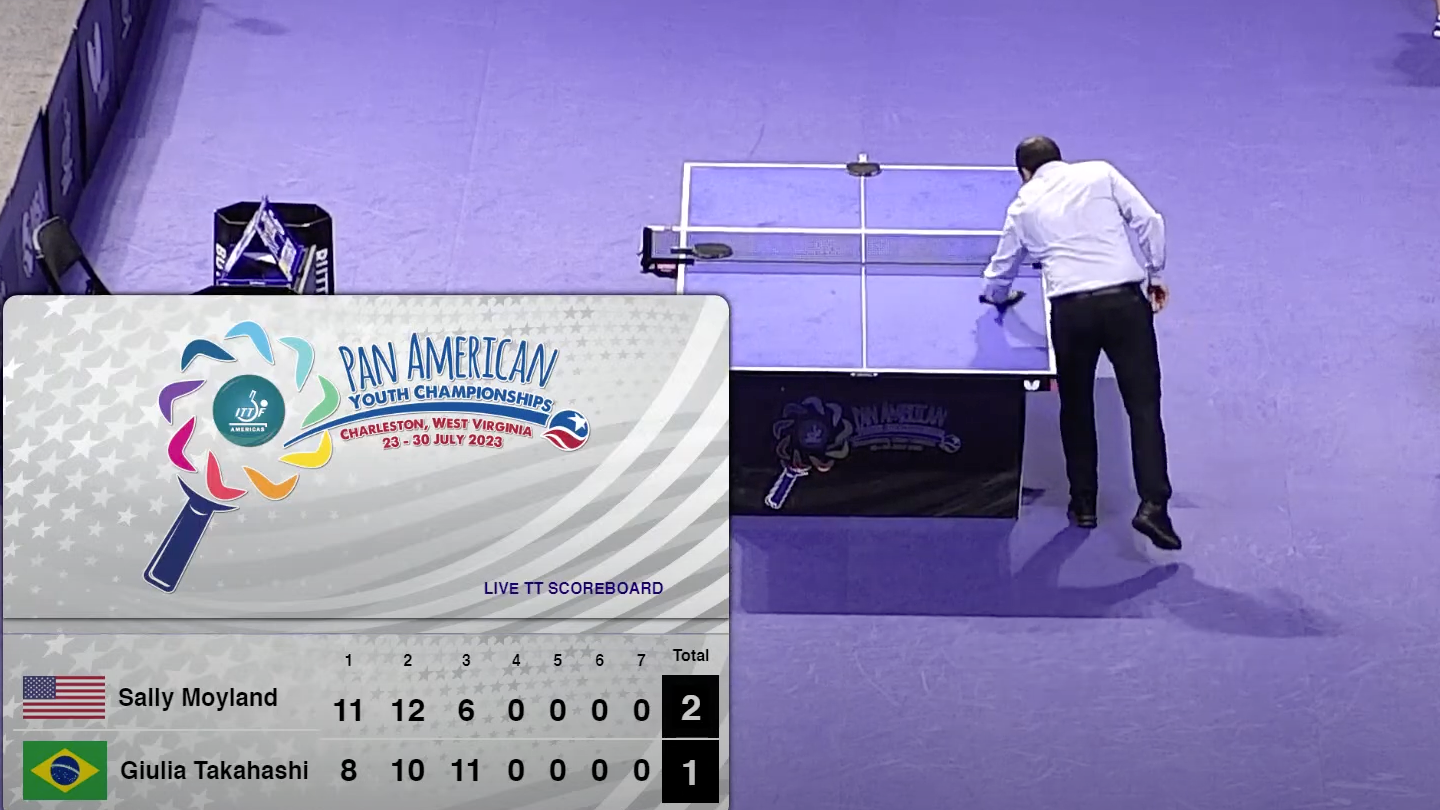 Originally released in 2019, the Live TT Scoreboard provided a much-needed platform for live streaming table tennis matches, delivering real-time scores and game updates. However, its recent upgrade to version two was on full display at the 2023 ITTF Pan American Youth Championship, marking a significant step in the application's evolution and further demonstrating its utility.
Although the original Live TT Scoreboard was a valuable addition to table tennis broadcasts, the version two release has brought some critical enhancements, the most significant being the improvement in graphical capabilities, and customization. The updated graphics are clearer, sharper, and more engaging, elevating the viewing experience while keeping the interface simple and user-friendly.
In the 2023 ITTF Pan American Youth Championship, the Live TT Scoreboard proved to be a reliable, efficient tool for broadcasting the championship live, making the event accessible to fans worldwide. The application's ability to deliver real-time scores and updates significantly enhances the viewers' experience, providing them with an easy and intuitive way to follow the progress of the matches.
This successful implementation of the upgraded Live TT Scoreboard in such a high-profile international event demonstrates the application's capability to cater to high-end broadcasting needs. The simple, functional design of the application ensures that it can be easily integrated into any event, regardless of scale, making it an invaluable tool for the future of table tennis.