Looking for V2.0 Beta Testers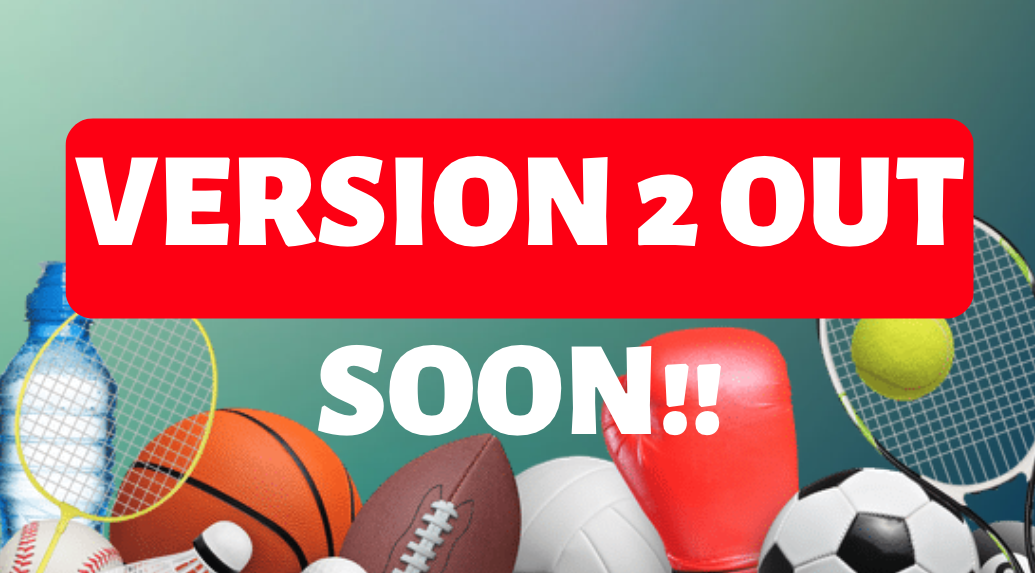 Version 2.0 of Live TT Scoreboard is soon to be ready! Based off of the current usage of the mobile app, and local editions, this new version has been completely redesigned to serve the needs of table tennis streamers, and leagues.
If you would like to use the new beta version, please contact jack@livettscoreboard.com. Feedback would be much appreciated.
New Features
Web App First Design.

You are no longer needed to download the app. It will be a web application anyone can access.

Fully Customizable Scoreboards(Desktop Recommended)

Drag and Drop Components, with dynamic components allowing for all sorts of different custom scoreboards. Control all aspects of your design!

Significant Point Tracker

Highlight point worthy? Record the game number, and score to easily find it later!

Penalty Flags

Yellow or Red Flags, keep track of the penalties. Will be included to show in the editor later.

Manual Service

For situations that require the manual assignment of the service icon.

Designated Tables

Instead of creating a tournament, create tables with consistent URLs that can be used over and over again.

Player Lists

Create lists of players, and assign them to tables, so those player names/info can be imported while keeping score.

Teams And Team Matches

Define Teams, and their players, to setup matches between them, reuse these teams as much as you like.

Scheduled Matches (Tables Only)

Create scheduled matches, which predefine the player match ups. This gives you the ability to select from a scheduled match(preconfigured) or create a new one from scratch.

Easier Score Keeping

Now that you no longer need the app, simply share the link for the Team Match or Table.
Tables are "password" protected, to revoke score keeping abilities from users, simply change the password of the table, and they will no longer have access, unless given another shared link.
Removed Features
Live Stats

Mobile App Only, this feature can be implemented later if asked for.

Tournaments

Tables and Team Matches are now the main two ways to keep score.

Live Scoring on Tournaments.LiveTTScoreboard.com

This app now focuses on the Live Streaming functions, and court side displays.
Pricing and Platforms
This version will be free while it is in beta, after beta, there will be several different tiers, depending on features and hosting. Prices are not yet determined. Tiers are likely to change.
| | | | | | |
| --- | --- | --- | --- | --- | --- |
| Tier/Platform | Core Functionality | Advanced Editor | Import/Export | REST API | Price |
| Cloud/Shared Hosting | ✅ | | | | Free |
| Cloud/Dedicated Hosting | ✅ | ✅ | Coming Soon | | $ |
| Self Hosted/Basic Edition | ✅ | ✅ | Coming Soon | | $ |
| Enterprise | ✅ | ✅ | Coming Soon | Coming Soon | $$ |
Platforms
| | |
| --- | --- |
| Platform | Support |
| Cloud(Shared) | ✅ |
| Cloud(Dedicated) | Coming Soon.. |
| Windows | Coming Soon.. |
| Linux | Coming Soon.. |
| Mac OS | Coming Soon.. |