New Live Stats Added! Version 1.22 is Live!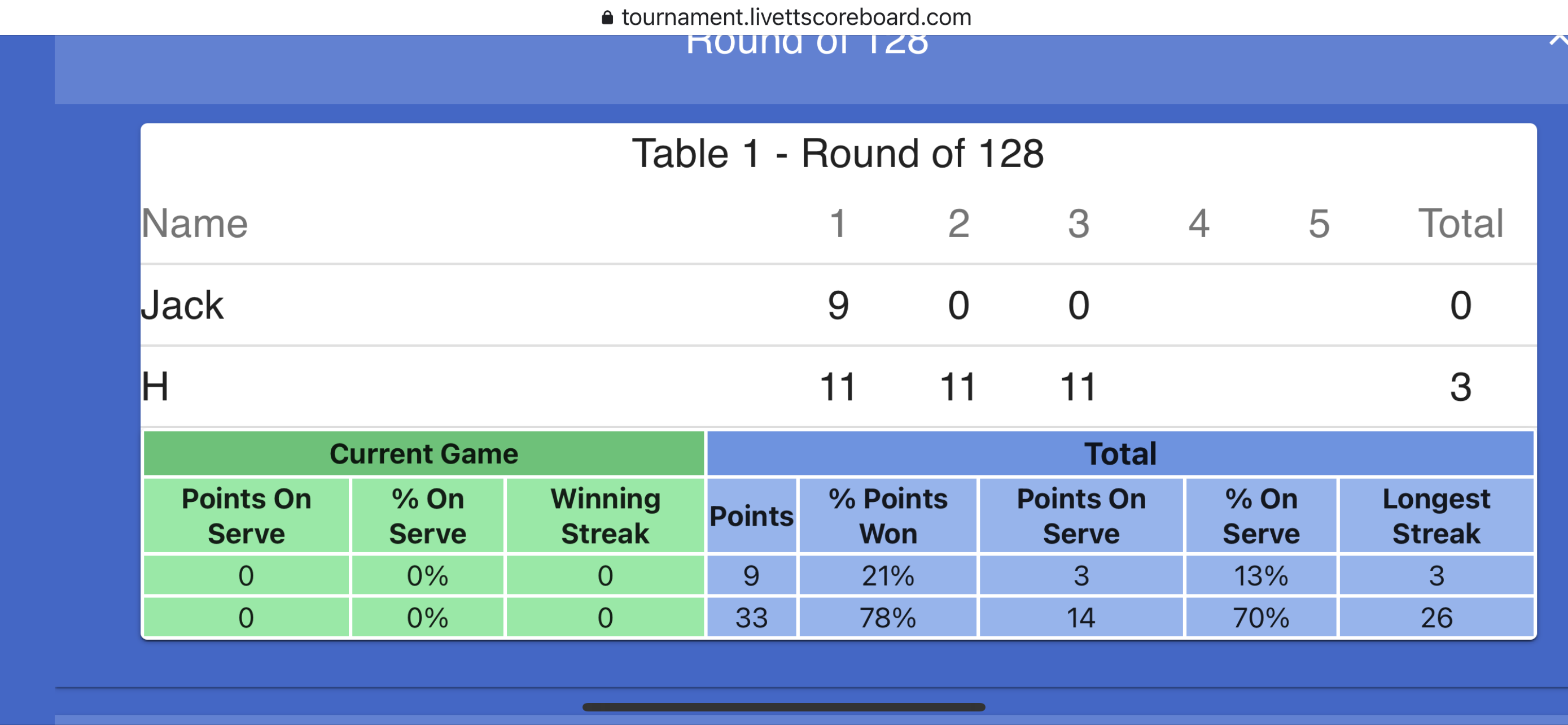 In version 1.22, a new feature has been added that enables real time statistics of the players.

Statistics Added
Current Game
Points Won on Serve
Percentage of points won on serve
Current Winning Streak
Total
Total Points Won
Percentage of Points Won
Points Won On Serve
Percentage of Points Won On Serve
Longest Winning Streak Of the Game
Statistic Location
Viewing a tournament at HTTPS://tournament.livettscoreboard.com, if a game was recorded with version 1.22, each game would be displayed like below:
If there are any additional statistics that you think could be added on a per match basis, or have any other questions, feel free to contact me at jackbmccarthy@gmail.com.